Striking Dioramas Return!
Luke's Toy Store has relaunched its unique brand of display environments called Striking Dioramas! While the previous series was made of
cardboard, the new series features laser cut black acrylic, for a stronger, more professional appearance. The new series also features foot pegs that are compatible with mini-figures such as Minimates and LEGOs. Figures can be displayed as a static collection, or in dynamic action poses. The high resolution graphics are printed on durable vinyl film that features crisp details and vibrant colors.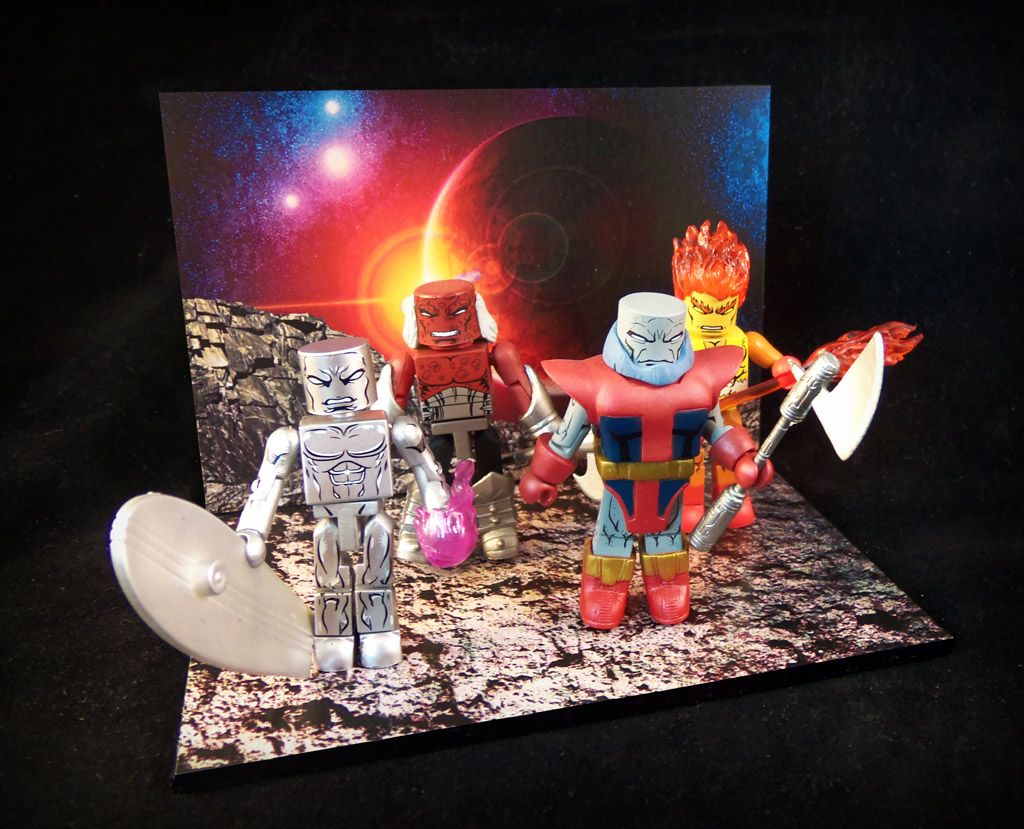 Each diorama is 5" wide, 3.5" tall, and 3.5" deep. Some dioramas in the series can be seamlessly displayed side-by-side to create larger displays!
The new series includes 13 brand new designs, plus a blank diorama with templates for you to create your own customized display. The 13 designs cover a wide variety of environments, from industrial bases and smashed concrete walls to alien planets and rainbow bridges. Striking Dioramas start at $13.99 and are available exclusively at Luke's Toy Store:
http://lukestoystore...ramas-displays/